You are a parent. You are a special needs parent. You have doctors. You have therapists. You have information. You have brochures. You take notes.
Have you ever thought, 'NOW WHAT?!?'
With these individualized sessions, you will learn how to incorporate the things you learn from therapists and apply them to your everyday life. Each session is tailored to your family's individual needs. Upon completion of these personal workshops, you will be better equipped to craft home educational and therapy plans for your loved one with special needs.
We teach parents how to teach their children with special needs. We will be there with you every step of the way. You can do this.
Schedule a one-on-one session today and get the help you need to plan for your child's success.
Your Instructor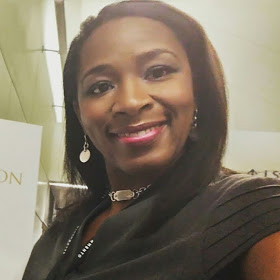 LA TAASHA BYRD is a stay-at-home-mom to one daughter born with Down Syndrome. She holds a Bachelor of Science degree in Biology from Florida Agricultural and Mechanical University and a Master of Science degree in Criminal Justice from the University of Central Florida. She hails from the metropolis of Monticello, Florida where she learned the values of small town life and a love for country living. She is a proud, self-proclaimed 'Mom-Schooler' and chronicles the journey of homeschooling a child with exceptionality in her Facebook blog, Countdown To K. She regulary speaks at conferences and advocates for the special needs community at local, state, and national levels. She frequently works with local non-profits in the areas of cultural outreach. She is the headmaster at Countdown Academy, an online school for parents of exceptional children. She is the author of "Inclusion Is for the Included: A Collection of Stories from a Special Needs Mom". Together she and her daughter reside in Orlando, FL where they enjoy many activities in the Florida sun.
Hello and welcome from Countdown To K!
After registering you will receive a unique link to join the live work session. PLEASE DO NOT SHARE YOUR LINK.
We like to make our sessions as interactive as possible. Active participation helps everyone learn. Please keep an open mind and have a willingness to share. By understanding your loved ones' unique abilities you are able to help them when the sessions are completed.
This is a safe zone. We want you to feel comfortable in this space to learn and be encouraged. You can do this.
Thanks again and see you soon!
Frequently Asked Questions
When does the course start and finish?
This is a personalized one-on-one scheduled meeting. The meeting will end after completion of each hourly paid session.
How long do I have access to the course?
This is a personalized one-on-one scheduled meeting. Upon payment, a time will be scheduled for your meeting using a unique link. The meeting will end after completion of each hourly paid session.
What if I am unhappy with the course?
We would never want you to be unhappy. It is our intent that we provide a quality service and relevant information to assist in your school/therapy journey. We ask that you apply the tools and techniques we provide to your own unique family situation. However, if you are unsatisfied with your service, contact us in the first 24 hours and we will schedule a free session.